Outdoor bronze rearing horse sculptures with warriors statues will last forever outdoors. It is made to stand up to the elements and will look great wherever you place it with little or no maintenance. This is an excellent quality bronze masterpiece for impressive display in home, office, outdoors or as gifts.
Our quality bronze sculpture can proudly be passed down from generation to generation. For over 30 years our bronzes are Foundry Direct which are handmade and cast in the traditional Lost Wax Casting Process like a 100 years ago. This is the Lost Wax casting used to make fine jewelry.
How To Place Custom-made Order,like Outdoor bronze rearing horse sculptures with warriors statues?
1. You supply us with several photographs with dimensions.
2. Once we agree on a photo to base the design on, we will begin to make the clay mold.
3. As the mold is being made, we are in constant contact with you showing the progress.
4. Changes and alterations are made to the mold. The mold will only be casted after your approval
5. The sculpture is cast in Bronze.custom bronze patriotic sculpture.
6. Patina and a protective wax coating are hand-applied.
7. We Deliver, You Enjoy!
We fabricate in the Lost Wax method. Our bronzes are perfect for awards, memorials, school mascots, dedications, residential, restaurants, municipalities, park & recreation departments, libraries, resorts, hotels, catering halls, commercial buildings, parks, zoos, tourist attractions, lawn & garden accessories and any facility that requires a quality Outdoor bronze rearing horse sculptures with warriors statues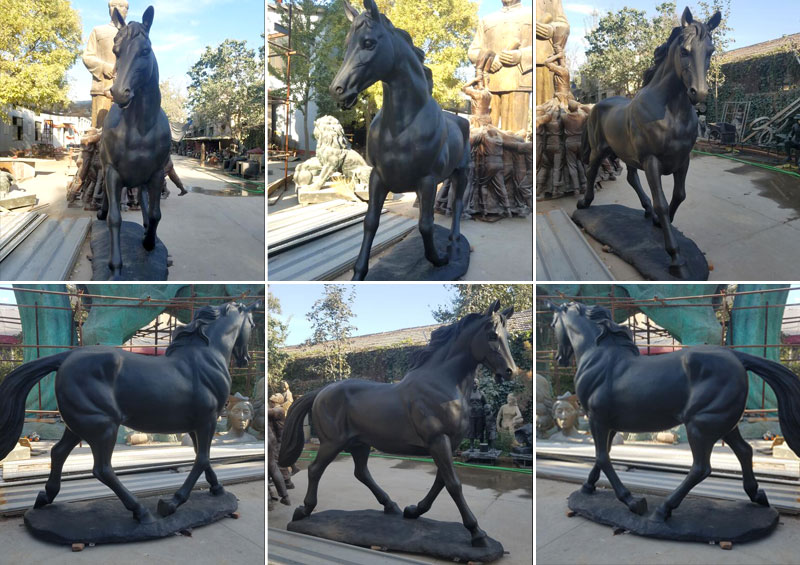 "Spread artisan's spirit,devote to creating every one of work!"
Our artist team has been in sculpture designing for more than 18 years and focusing on studying the features of every popular horse breeds, like Body proportion and shape of bone, muscle, fur… .
Because of their rich experience, and with our advanced lost-wax casting, finest welding&chasing skills and also excellent patina, they always supply amazing bronze horse statues in art quality.
So if you need a bronze horse statue, do not hesitate to contact us for a quote.